Cool Rooms/Freezer Rooms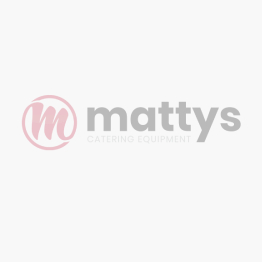 Cool Rooms, Cold Rooms & Freezer Rooms
Refrigerated Rooms for Restaurant or Butchery
A vast pantry or room kept at a temperature lower than room temperature for the long haul, stable stockpiling of short-lived sustenances. Business reach-in coolers is a foodservice standard, especially for eateries, comfort stores, and cafeteria settings. These are upstanding units, accessible in one-, two-, and three-segment models. Intended for keeping your nourishment item appropriately solidified and protected. You can choose a unit with either best or base mounted blower. Larger than average cooling frameworks adjust for cold temperatures lost amid stocking or other use. Reach In Freezers are effective cold stockpiling units that your business can depend upon.
Business refrigeration is a need in the business kitchen or nourishment retail foundation. For expanding the life of nourishment things to protecting the sustenance and elements for utilization, you depend upon your icebox and cooler units. Almost every foodservice business requires refrigeration or some likeness thereof, for example, a compass in cooler or cooler, or a refrigerated worktop for getting ready menu things. Show refrigeration hardware, for example, glass entryway merchandisers are an unquestionable requirement for the drive buy at the Point of Sale in comfort stores and markets. Refrigeration for substantial or little items, regardless of whether for mass thing stockpiling or for prepackaged get and go things, is a necessity. Regardless of what sort of business refrigeration you may require for your business, they are altogether accessible. See more categories: commercial fridges, Bromic chest freezers, under bench fridges & gelato fridge display.
Butchery Coolrooms
Rapidly cool, hang and impeccably age diversion meat the manner in which proficient butchers and amusement processors do. Amusement Lockers will give you extra space for capacity while keeping your meat new and cool. Our amusement stroll in coolers has an overhead rail framework with strong diversion snares to hold the meat.
A typical confusion that I see as a sustenance examiner and expert is the conviction by a nourishment business that the temperature of the virus room is demonstrative of the temperature of the genuine sustenance put away inside. In the event that you are utilizing your virus space to cool hot or warm sustenances, the presentation temperature will be altogether different from that of the genuine nourishment. While controlling the development of microorganisms input away nourishment things amid this sort of cooling process, it is essential to take the sustenance temperature.
When your goods are perishable its not simple thing for a business. In this circumstance, there is dependably a major danger of imperative misfortunes when something through the inventory network doesn't function admirably. In all actuality watching out for the condition of your items whenever it is indispensable for the organization survival on the present intense market.
Freezer Rooms in Sydney
Refrigeration can considerably decrease the rate at which sustenance will crumble. Low temperatures back off the development of microorganisms and the rate of compound (counting enzymic) changes in sustenance. These are two of the primary driver of sustenance waste.

Watch that your icebox is working effectively. To do this you should utilize a fridge thermometer. These are accessible from a few general stores, equipment, and retail chains. Your thermometer should demonstrate a temperature beneath 5 C in the fundamental area of the fridge.
Abstain from jamming put away items in the icebox; guarantee great air course around everything. Appropriate capacity not just keeps your nourishment in great condition and safe from the development of sustenance harming microbes yet spares you shopping time and cash since it diminishes squander.