Chicken Rotisseries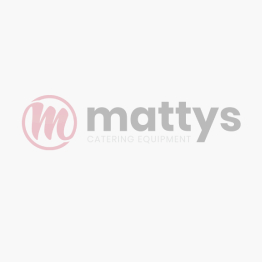 Rotisserie Chicken Ovens & Machines
Shop For Best Quality Commercial Chicken Rotisserie Machines
The commercial chicken rotisserie is typically an efficient BBQ equipment for hospitality kitchens. The rotisserie chicken is popularly used for a variety of food preparations-chickens, turkeys, veggies & basket spits. A rotisserie chicken machine commercial delivers mouth-watering results, the aroma & sight is nowhere to be found, making the food irresistible. Moreover, tempts foodies into your restaurant establishment, thereby ensuring a high return.
Matty's Cooking Equipment is an Australian based, distributor of high-end cooking equipment for food-related businesses, such as the restaurants, bakers & cafes. We harbor the widest selection of rotisserie chicken machine commercial equipment, available in a variety of sizes & functionalities. We take our true responsibilities to our business clients, we take every necessary step to add value to their business with top-quality products.
From Rotisol to Semak, we bring to eminent rotisserie global manufacturers, deliver best-in-industry standards quality. We have a strong client base in Sydney, Brisbane, Adelaide to Perth. Since, our establishment, Performance, Price & Satisfaction are the three fundamentals of our company, this is perhaps the reason we are now a leading commercial cooking equipment supplier. We promise to deliver only top brands, nothing less.
Planning to expand your food establishment business? Then, the rotisserie chicken machine is a worthwhile product. So, don't think or rethink, just browse our huge selection of commercial chicken rotisseries, combi ovens & char grills. We promise the best quality of the highest standards, competitive pricing, along with fast shipping.