Cook Tops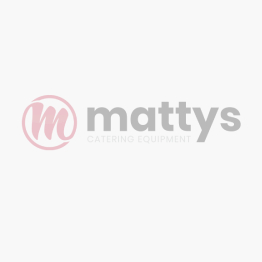 Revive or build up your new
commercial kitchen
with our range of commercial gas cooktops that are great quality & value.
Competitively Priced Commercial Cooktops Only at Matty's Cooking Equipment
Unarguably, a gas cooktop is the soul of any commercial kitchen. If your restaurant operates on an open flame, then selecting a cooking range is a million dollar bet for your establishment. So, the gas cooktops commercial being the powerhouse of your cooking space, it is required that you research well in order to ensure that product you opt meet booth the cooking and aesthetic needs of your commercial kitchen.
However, to the good fortune of eatery businesses operating in several parts of Australia, we sale gas cooktops commercial of trusted brands around the world. We have all bases covered when it comes to commercial cooktops, right from the mini cooking ranges for your restaurant kitchen tight on sq feet to 6 Burner Open Range for your on-display bistro cooking space. We bring together infamous global brands to our online store, some of these include the eminent names such as the Goldstein, LKKOB6D & Cookwrite. We are a trustworthy commercial kitchen equipment supplier with a stronghold in Sydney, Melbourne, Brisbane, Gold Coast & Adelaide.
Whether you are in search of a four-burner cooktop or a complete cooking range, we have something for every business, to help them improve their daily profits.
Compare catering gas cooktops of top names in the hospitality equipment manufacturing industry to make the right investment. Genuine prices, fast shipping promised, get in touch with us now for great customer service.