Bench Top Fryers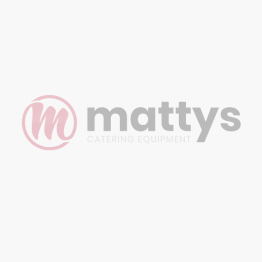 Find the Best Bench Top Fryers in Australia
If you are in the food business bench top fryers are among the must have equipment in your kitchen. In fact your menu would have to severely be curtailed down without one. It won't be wrong to say that your business thrives on the capacity of your bench top fryers. From those crispy fries to chicken and doughnuts you can't really imagine running your business without one. They come in all sizes and capacities catering to every business from small eateries to large restaurants. At Matty's Catering Equipment we take pride in bringing to you the best bench top fryers in Australia. From Darwin to Sydney and Melbourne to Cairns we have shipped these fryers to thousands of business all over the country.
Modern bench top fryers in Australia let you optimize cooking by controlling their temperature. Unlike the traditional fryers you have more control over capacity and consistency of your cooking. We bring to you state-of-the-art fryers from the leading brands in this business. Depending on your need you can choose fryers in different capacities and that have varied functionalities. Starting with budget bench top fryers right up to the premium range of products we have everything you need to improve the operational capacity of your kitchen.
We have become the trusted partners for thousands of food businesses in Australia and have always brought to them the best kitchen equipment at the best prices. We offer you bench top fryers for sale that come along with the best deals and discounts. You can compare the prices of these products across several online stores and yet you would find the best offers here. Whether you own a restaurant or run a catering business you would find the right fryers at our store.
The best bench top fryers for sale are here. Please you order today and we shall help you scale up your business.