Bench Top Equipment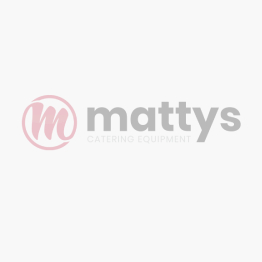 Bench Top Equipment
Your Destination for The Best in Bench Top Equipment
If you have been hunting for state-of-the-art bench top equipment that would help you scale up your food business your search ends here. At Matty's Catering Equipment we bring to you the widest range of bench top cooking equipment. From Melbourne, Adelaide and Sydney to Perth, Townsville, Cairns and Darwin we cater to the needs of business throughout the length and breadth of the country. You won't even need to leave behind your operations to find these equipment as we bring to you catering equipment online.
We are committed to satisfying our clients into three counts – quality, performance and pricing. All our bench top cooking equipment come from the leading manufacturers from around the world and is known for their durability. They not only help you scale up your business but also reduce cost and allow you to get the best out of your human resources. From Bench Top Fryers to Bench top Pasta Cookers and Commercial Microwaves we have the best in bench top equipment lined up for your needs.
The world of food business has gone competitive. With dozens of other competitors eyeing for the same set of customers you must be at the top of your game to succeed. Technology has changed food business and it isn't just about a website or a cash counter, we bring in the latest technology to your kitchen to help you face 21st century competition.
As the trusted partners for dozens of restaurants, caterers and others in the food business we bring to you widest range of cooking equipment that not only suffices your commercial needs but also allows you to grow your business. Experience tells us that different businesses have different needs in terms of benchtop cooking equipment and this is where we offer something for every need and budget.
The best of benchtop equipment in Australia is right here. Buy them online and add value to your business.