Commercial Dishwashers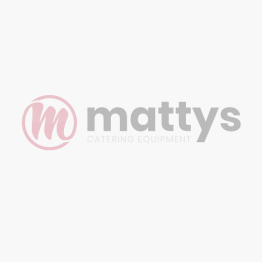 Commercial Dishwashers
Shop our range of commercial dishwashers that will ensure that each and every glass and dish comes out sparkling clean, no matter how many times you use it. A commercial dishwasher is a highly efficient way to handle a growing pile of dirty dishes in numerous establishments from pubs to staff canteens. For convenient and accessible use we stock under counter dishwashers whilst we also supply industrial pass through dishwashers for high frequency catering.
Restaurant Dishwashers for sale in Sydney & Adelaide
Buy a new commercial dishwasher to streamline your kitchen's cleaning with a professional undercounter or pass through model from Mattys Catering Equipment. We sell top brands such as Washtech and Eswood. See more of our catering equipment: Commercial freezer & commercial fridge. @buy more restaurant equipment @Sydney, Adelaide & Brisbane
Want a reliable commercial dishwasher?
Shop our range of industrial dishwashers across Australia. Our new reliable dishwashers come with a 1 or 2 years warranty.
How many brands of commercial dishwashers do you have?
We have over 6 brands of commercial dishwashers from Hobart to Norris.