Deli Displays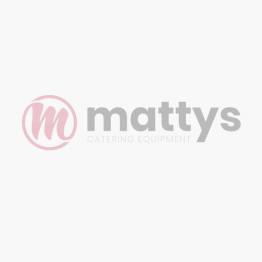 Deli Display Refrigerators
Deli Display Refrigerators
Want to increase the sales of your food stores? Check out our deli displays refrigerators, which are an excellent choice for enhancing your business. You can represent your food uniquely and differently with our deli displays. Our deli displays refrigerators are designed to keep salads, parfaits, snacks, drinks, and meals fresh and chilled. Explore our store and choose any deli displays refrigerator that suits your needs and requirements.
Whether you want to enhance your existing business or start a new one, our deli display refrigerators are the suitable options for you. Our each deli display comes with different features, and include L.E.D. lighting, glass windows, decorative decals, and bright sides to increase the beauty of the presentation of your drink items and food. Moreover, we provide only those products that are suitable for our customers. You can purchase or hire on rent our deli display refrigerators that can fulfill your demands.
Specifications of Deli Display Refrigerators:
Quality: Made up of high graded stainless steel.
Usage: Best for food courts, restaurants, or hotels.
Brands: Bromic, Exquisite, F.E.D.
The deli displays refrigerators that are essential for businesses that provide food services, including restaurants, hotels, and cafes. These products are the best way to increase sales and for storing food. Before making any decision regarding purchases, make sure that you are buying a suitable deli display refrigerator for your business because these appliances are available in different types in the market. But you should choose the one that is exactly according to your needs and foodstuff that you are going to store in your deli displays. Here are some things that you should consider while buying deli display refrigerators:
Size
While making purchases for a perfect deli display refrigerator, do not consider the available space. You should focus on the type of food to going to store in your deli refrigerators. For instance, when you buy a refrigerator by considering the available space in your shop, you forget about the products that you have to store. Maybe your products need fewer shelves, and you only need to buy a small deli display refrigerator. So, don't forget to include the shelves also. Moreover, the small display refrigerators consume less energy and can save your time and money.
Shelving Options
Deli display refrigerators are available in different styles. Here at Mattys Catering Equipment, you can conveniently find a deli display refrigerator that shows products more efficiently. Our display refrigerators acquire glass shelves and led lights that will help to display the quality of food.
Where Can You Find Deli Displays Refrigerators In Australia?
These refrigerators are available all over the market. But, here at Mattys Catering Equipment, we offer deli display refrigerators that are made up of high-quality material and have a long-lasting feature. We provide regular maintenance and cleaning to our products so that they can work efficiently. You can purchase deli display refrigerators of different colors and brands from our online store.
For What Purposes Deli Display Refrigerators Are The Best?
Deli display refrigerators are the best for restaurants, hotels, and various other food courts. If you are working in any one of them, deli display refrigerators are essential for you. Place an order now with us and increase your sales with our refrigerators.