Meat Slicers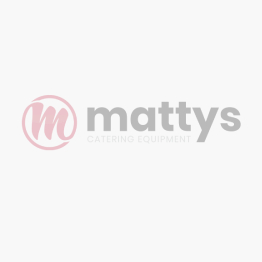 Commercial Meat Slicers for sale in Sydney & Adelaide
Commercial meat slicers for Sale in Sydney & Adelaide
Do you want efficient commercial meat slicers? Why not take a look at Mattys Catering Equipment, where you are getting vast options from which you can choose. We offer an extensive range of meat slicers that are excellent for the light to heavy materials. You can purchase any meat slicer including premium slicer, mid-tier slicer, or entry-level slicer from our online shop.
Whether you are operating a high volume sandwich shop, deli, butcher shop, or a fast-casual restaurant, our commercial meat slicers are an excellent choice for you. These commercial meat slicers help you to deal with heavy work of cheeses and meats. Here we offer a wide variety of meat slicers so that you can choose any of them according to your requirements and suitability. You can select any model with appropriate slicer blades from our online shop.
Specifications of Commercial Meat Slicers:
Material Used: Made up of high-quality stainless steel that is perfect to increase the life span of products.
Usage: Ideal for butcher shop, fast-casual restaurants, or sandwich shop.
Brands: Grange, Anvil, Apuro, F.E.D, Rheninghaus
Features of Our Commercial Meat Slicers
Here are the basic features of our commercial meat slicers.
Safety Feature: Our meat slicers provide standard safety features, including knife guard to cover the blades and prevent risks of being cut. The extra feature of our slicers is the gauge plate interlock to reduce the risk of coming into contact with exposed blades.
Automatic or Manual: Automatic slicers run on electricity and are fully automatic. Usually, they come in heavy-duty models. Manual meat slicers need an operator to perform work. However, some manual slicers come with a gravity-fed feeder tray that ensures the slicing of the products remain at the proper position when they pass from the slicers.
Gear or Belt: Like cars, commercial slicers also acquire gear or belt in the motor design. However, the belt drive slicers need regular maintenance and cleaning.
Maintenance and Cleaning Your Meat Slicer
With the regular cleaning and maintenance, you can keep your slicer as a new one. You should keep your slicers with proper care that helps to prevent the risk of cross-contamination. If you want to run your slicer smoothly, don't forget to add food lubricants to your arsenal tool.
Where Can You Get Commercial Meat Slicers In Australia?
There is a wide variety of shops in Australia that offers commercial meat slicers. Moreover, you can get these slicers online, just by clicking on a link once. But here, what matters the most is the quality. Our shop Mattys Catering Equipment offers a wide collection of commercial meat slicers online.
Our products are made up of high quality and are of top brands. We provide them regular maintenance and cleaning for their proper working.
Are Your Commercial Meat Slicers Safe?
We understand cutting operation is very dangerous, especially when you do it with unsuitable instruments. However, our commercial meat slicers provide full safety to users. They are manufactured with an anti-rust material that is responsible for any accidents while cutting.