Commercial Chest Freezers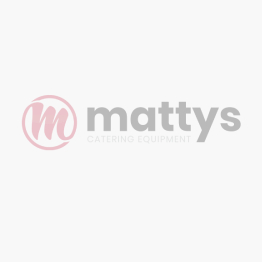 Commercial Chest Freezers
Commercial chest freezers are among the most popular commercial freezers, they are the best way to stock your food while saving space. Chest freezers let you make the most of horizontal space when storing frozen goods at your food service operation. Browse a wide range of commercial chest freezers today and discover possibilities from brands including Bromic, F.E.D., and Liebherr.
Commercial Chest Freezers in Sydney
With the thick insulation, handy features including lid locks and baskets, and temperature control our commercial chest freezers are the best to store the food. If you are running a large business, you can purchase a large one for your shop or business, and if you are running small shop bulk foods, you can buy a small one. You can buy any chest freezers according to the size you need at Mattys Catering Equipment. Here we offer a variety of commercial chest freezers at affordable rates and according to your choice.
In addition to buying if you want to hire any commercial chest freezers, we are here to help you and fulfill your needs and demands. You only need to explore our store and place an order after choosing.
Specifications of Commercial Chest Freezers
Quality: Made up of high-quality material.
Brands: Polar, Bromic, F.E.D, Exquisite.
Usage: An excellent choice to store bulk food items.
These freezers are the best to fulfill your demands and needs. With these freezers, you can store bulk food items in your supermarket, restaurant, ice-cream shop, or any other food store. Our commercial chest freezers are available in different sizes and types; you can buy any one of them according to your needs and requirements.
Commercial chest freezers have several benefits, and some of them are:
Boost Sales
Our commercial chest freezers present food items attractively and uniquely that also promote sales. Its glass lid is easy to open, and it can handle a great demand. You can keep food items safely in these freezers. You also don't have to open these freezers, again and again, to visualize products to customers that maintain the originality of products.
LED Lights
LED lights are the best to save electric power. The lighting system of our commercial chest freezers is perfect for displaying food items uniquely, and it also avoids their shadow affect. These LEDs make the visibility of the product even better.
Where Can You Get these Commercial Chest Freezers in Australia?
In Australia, many stores offer commercial chest freezers. But what matters the most is the quality of the product. Here at Mattys Catering Equipment, we offer an extensive range of commercial chest freezers at affordable prices and with high-quality material.
If you are living in Australia and want to buy a commercial chest freezer of any type, visit on our website now! Explore our store and choose a perfect one for your business. We will deliver your product within a few days.
What Are The Available Categories Of Commercial Chest Freezers In Our Store?
You can purchase or rent any commercial chest freezer from our online store at an affordable price. Here we offer commercial chest freezers with a single door, double door, and display door, without display door, etc. and in different sizes. You can purchase any one of them according to your needs and requirements. We know what our customers expect from us, and we make sure to deliver the best we can.