Griddles and Hot Plates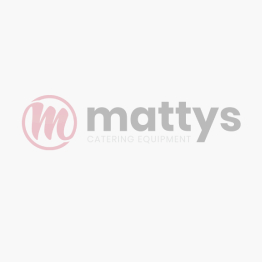 Commercial Hot Plate Grill for sale
A griddle is an indispensable commercial dinner cooking device to prepare a variety of dishes, right from Omelete to kebab. The hot plate grill appliance primarily has a flat-surface pan on which the food to be the cooked is placed, this pan is heated either by electricity or gas. Commercial griddles are mostly crafted out of high-quality steel material.
Best Kitchen Griddles
We, at Matty's Cooking Equipment, offer a complete range of high-grade quality professional kitchen commercial hot plate grill at great prices. You entrust us to value your food business, because, we believe in globally recognized brands such as Goldstein, LKK, Cookrite, FED, and many other leading manufacturers. Discover value for money griddles at great prices only at our online store.
We offer a vast array of countertop griddles perfect for commercial kitchens. At our online store for top quality catering equipment, you will find griddles of diverse capacities, meeting the present and the future demands of your professional kitchen. Our griddles & hot plates range are designed in an elegant manner bound to add grace to your open restaurant kitchen. Apart from offering the best quality of griddles, at Matty's Cooking Equipment we provide our business clients in Sydney, Melbourne and several parts of Australia with competitive price, making us their partner in their business glory story. Have a doubt or query? Just connect with us and we are there to help you make the right investment for hot plate griddle electric or gas.