Commercial Ovens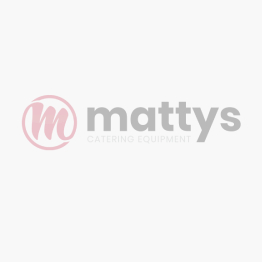 Shipping Location: All over Australia @cities {Sydney, Melbourne, Brisbane, Adelaide, Canberra & Newcastle}
Shop For Commercial Ovens Online At Best Prices
Be it a cafeteria or a family bistro, the progress of any food-related businesses relies on their capability to feed customers quickly & efficiently.
Buy a commercial convection oven is a big decision that can make or break your eatery's reputation in the market. If you pick an oven that doesn't suit your business needs, your chefs are bound to face inconvenience. You need to find the right commercial stove burner that functions at different temperature levels and bring consistency to the food served. But, you don't have to worry, as at Matty's Cooking Equipment we have all bases covered for high-end commercial ovens for sale. We are a trusted commercial catering equipment specialists those establish a harmony of quality & affordability with our exclusive collection of commercial ovens. Here, you will discover only the latest products in the markets, from top brands worldwide, taking your commercial kitchen to the next level. We bring to you popularly selling numerous categories of commercial ovens in the Australian region.
Our brand selection includes household names such as the Goldstein, Cookrite, FED. Right from 8 Burner With Oven, Burner Static Oven, Burner Oven With Cooktop to Toaster, at Matty's Cooking Equipment, you are bound to discover the right product as per your bespoke requirements.
Explore the wide variety of brands & commercial oven products offered by our online store. Get unbelievable prices, fast shipping & unmatched quality!